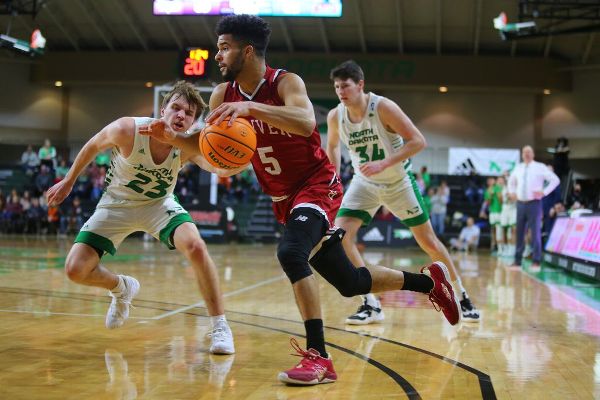 Coban Porter, a sophomore guard at the University of Denver and brother of Nuggets forward Michael Porter Jr., was arrested early Sunday in connection with a fatal crash in Denver, according to police there.
Coban Porter, 21, was arrested on suspicion of vehicular homicide and reckless driving after he ran a red light and crashed into another car near the University of Denver's campus at around 1:54 a.m., according to police. The driver of the other vehicle died at the scene and a passenger in that car was seriously injured, police said.
According to a police affidavit acquired by The Denver Post, Coban Porter had "bloodshot and watery eyes, slurred and mumbling speech, and the strong odor of an alcoholic beverage on his breath." He was released on a $20,000 bond on Sunday afternoon, according to the Denver Sheriff's Department.
Michael Porter Jr. was not involved in the crash, the Nuggets confirmed to the Post. He was ruled out for Sunday's 101–99 loss to the Oklahoma City Thunder due to personal reasons.
Coban Porter had been rehabbing from a torn ACL he suffered this offseason. He averaged 11.4 points in 28 games as a freshman last season.
Porter has seven siblings, including Michael and Jontay Porter, who played for the Memphis Grizzlies last season.