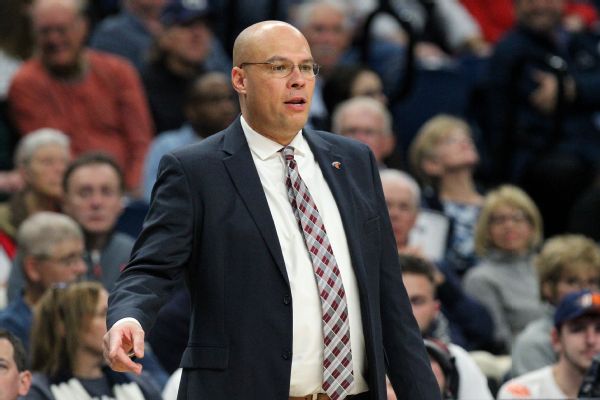 LEWISBURG, Pa. — Nathan Davis is out as the men's basketball coach at Bucknell, ending an eight-year tenure that included a pair of close losses to much higher-seeded opponents in the NCAA tournament.
Bucknell athletic director Jermaine Truax announced the move Thursday.
The Bison went 12-20 this season, finishing with a 64-59 loss to American on Tuesday in the first round of the Patriot League tournament.
Davis went 129–115 as Bucknell's head coach. The Bison lost to fourth-seeded West Virginia 86–80 in the 2017 NCAA tournament and fell to third-seeded Michigan State 82–78 in the 2018 tournament.
The 48-year-old Davis was previously an assistant for five seasons at Bucknell. He also was the head coach at his alma mater, Randolph-Macon, and an assistant at Navy and Colgate.
"I am grateful for the positive mentorship that Nathan provided to our student-athletes, however, the last four seasons have not met the high standards of on-court success we expect from our men's basketball team," Truax said.