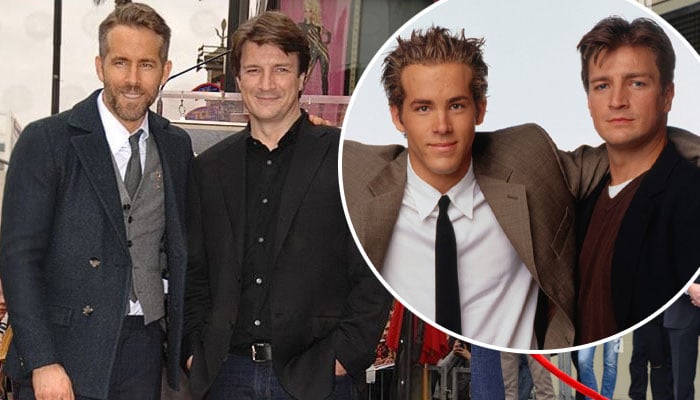 Ryan Reynolds recalled his sitcom from the '90s called Two Guys, a Girl and a Pizza Place while sending a shoutout to his former co-star Nathan Fillion.
The actor took to his Instagram Story on Sunday Night, January 22, 2023, to share a throwback clip in which he tagged Fillion.
The short clip shows young Reynolds, who comes to see Fillion's character on the show who just bought a new house. Reynolds claps Fillion on the arm wishing him, "Happy Housewarming." Here's your gift, kind of was at the last minute."
Reynolds hilariously hands him a toilet paper roll as the gift.
Captioning the video, the actor, 46, wrote, "Been waiting twenty years for @nathanfillion to get a new house so I can do this again."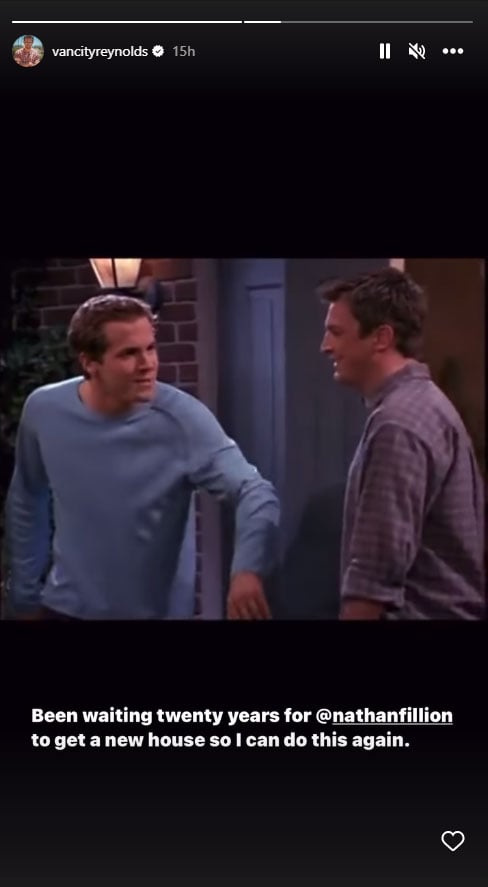 Last year, in March, Reynolds shared with reverse that he would not hesitate to attend a reunion for the lesser-known show, when the outlet posed the question.
Reynolds enthusiastically said, "I would do that in a heartbeat. That was one of the best jobs I've ever had in my life. Really. I mean it. I loved every second of it.
The actor went on to say that while the show ended in 2001, he still keeps in touch with many members of the cast. "Even yesterday I spoke with Nathan Fillion and Traylor Howard," said the Deadpool actor. While there are currently no plans for an official reunion, the actor concluded by saying, "Yeah, hopefully, we'll see."