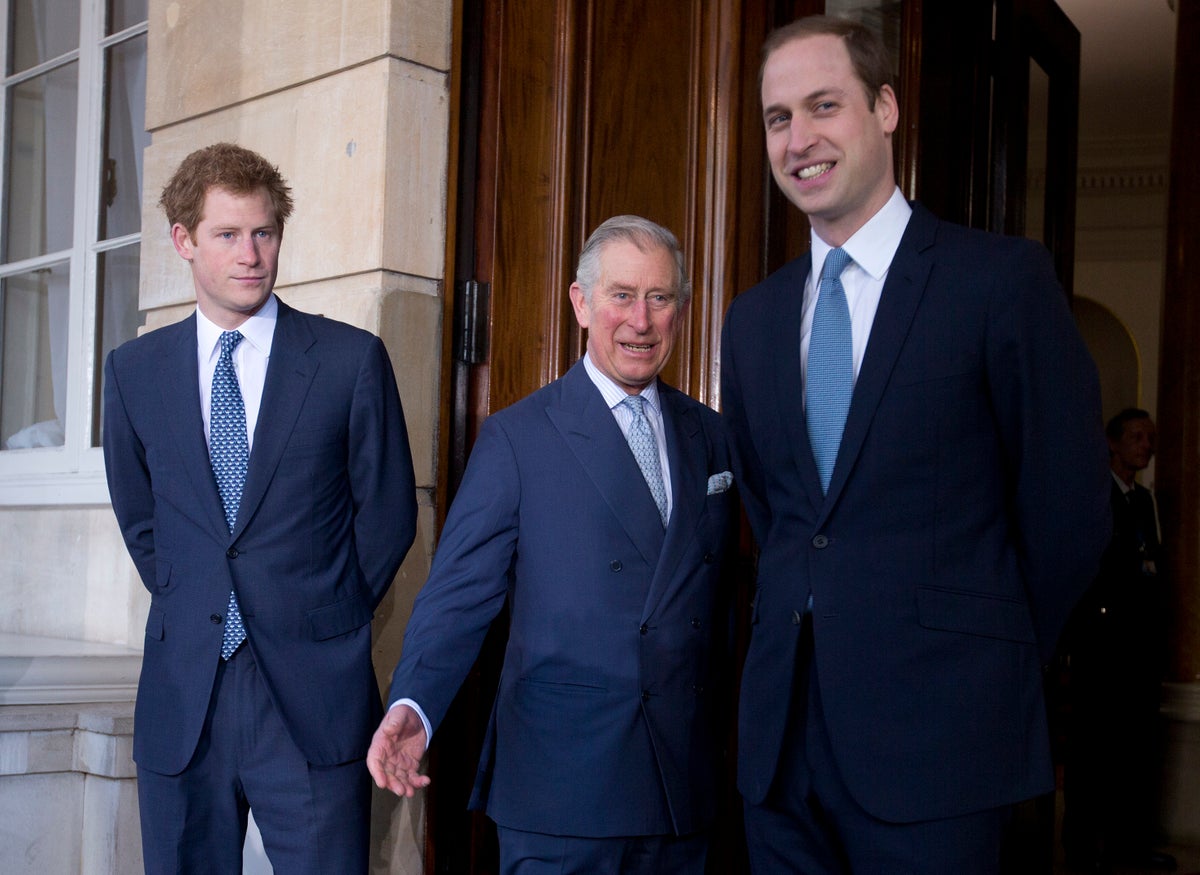 Prince Harry has reportedly claimed King Charles asked him and William not to "make my final years a misery" at Prince Philip's funeral last year.
Details about the conversation between Charles and his sons are believed to be part of the Duke of Sussex's upcoming memoir. Sparewhich will be released next week.
according to The Guardianwhich said it had obtained a copy of the book ahead of publication on January 10, Spare includes Harry's "unsparing" retelling of private scenes and conversations between senior royals.
One such moment occurred after the Duke of Edinburgh's Windsor Castle funeral in March 2021, when Charles reportedly "stood between" Harry and William "looking up at our flushed faces", the King's younger son wrote.
"Please boys," Harry quotes Charles as saying, "Don't make my final years a misery."
In an interview with ITV ahead of the publication of SpareHarry said he wants to have his father and brother back, adding he wants "a family, not an institution".
In the extract obtained by The GuardianHarry also reportedly claims that William physically attacked him during an argument over his marriage to Meghan Markle.
According to it, the alleged altercation occurred at Harry's London home in 2019 when the Prince of Wales grabbed him by the collar, ripped off his necklace and "knocked" him to the ground.
Previously, a source with knowledge of the book told The Sunday Times that Spare is "tough on William in particular", but that Charles "comes out of it better than I had expected".
They were quoted as saying: "Generally, I think the book [will be] worse for them than the royal family is expecting. Everything is laid bare. Charles comes out of it better than I had expected, but it's tough on William, in particular, and even Kate gets a bit of a broadside."
The release of his book, which has been ghostwritten by Pulitzer Prize winner JR Moehringer, follows the Duke and Duchess of Sussex's six-part Netflix docuseries Harry and Meghan.
The show included several revelations about the royal family, including that Prince William allegedly "screamed and shouted" at Harry after a row broke out between the brothers over Megxit.