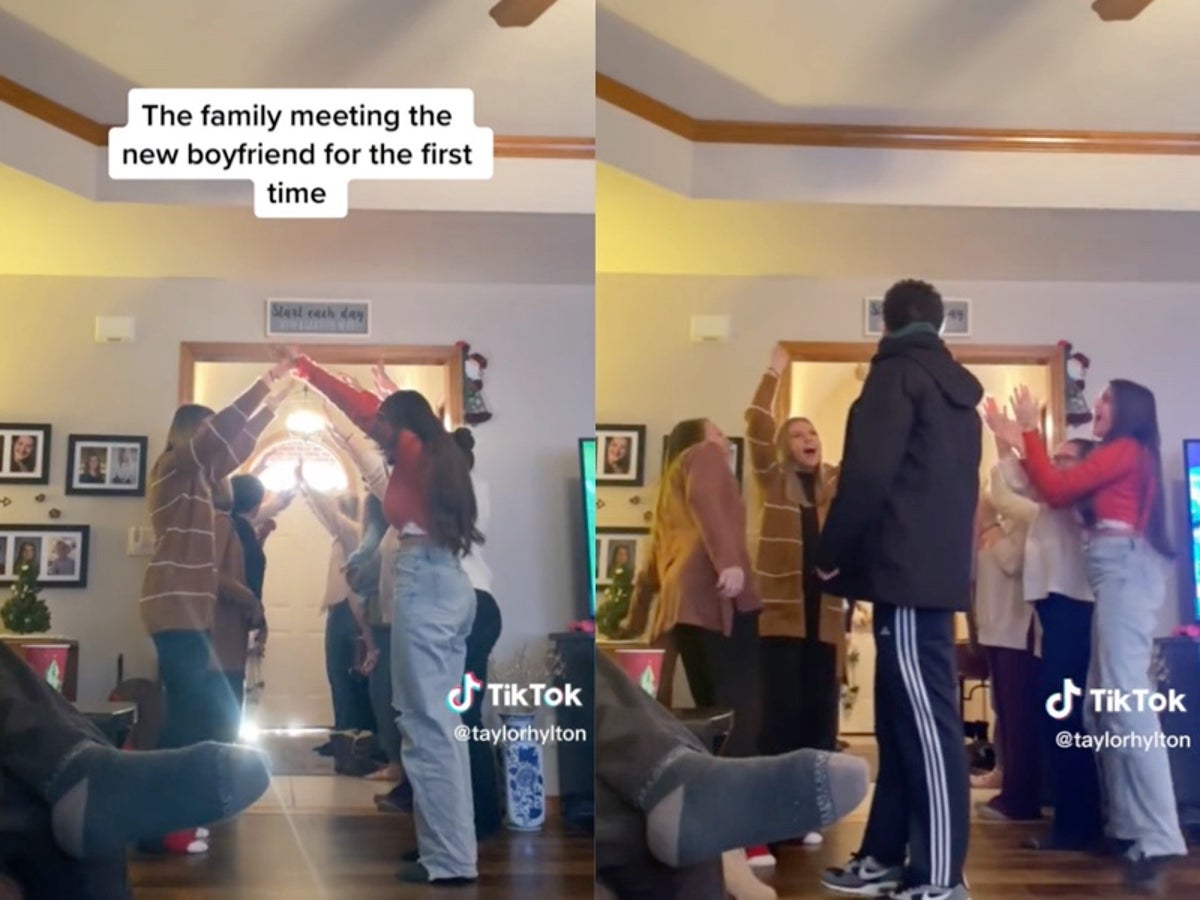 A woman has gone viral online after she revealed her family's unconventional way of meeting her new boyfriend.
Dallas-based TikToker Taylor Hylton received more than six million views on the app when she showed her family's amusing way of greeting new family members. The TikTok shows her family inside their house and lined up on either side of the front door.
With their arms, they formed a human tunnel as they waited for Hylton and her boyfriend to walk through the front door. As they entered the foyer, Hylton's family began cheering and screaming while she and her boyfriend walked through the tunnel.
"The family meeting the new boyfriend for the first time," Hylton wrote over the video, adding the caption: "He took it like a champ."
In the viral clip, the song "Eye of the Tiger" by Survivor – made famous in the 1982 film Rocky III – played in the background.
While the boyfriend appeared to enjoy his girlfriend's family greeting, some viewers seemed "embarrassed" by the family tradition, while others admitted they would've been thrown off by the ritual.
"I'd leave so fast," commented one viewer.
"I would be so embarrassed," said someone else.
"Oh my gosh my anxiety would've gone through the roof," another TikToker wrote.
Meanwhile, others applauded the family for keeping their "fun" tradition alive and poked fun at the possible situations that occurred before the viral moment.
"She was probably outside like, 'Listen we don't know what we're walking into,'" one person joked.
"This fam seems fun as hell!" commented another user. "Idk why everyone is talking about running!! Once I heard the song I would put my hands up like a real Rocky."
"You have an awesome family," said someone else, while one TikToker wrote: "Now he has to marry her."