Just like diabetes (high blood sugar) and hypertension (high blood pressure), increased cholesterol levels pose serious health problems and especially endanger the heart, and can even cause heart attacks. If cholesterol levels remain high, a person is more prone to heart attacks. While medication (after consulting doctors), diet and adequate sleep are important, it also helps big time if you practice Yoga regularly, says Himalayan Siddhaa Akshar, founder of Akshar Yoga Institutions, Himalaya Yoga Ashrama, World Yoga Organisation.
Yogasnas to Lower Blood Cholesterol Levels
Himalayan Siddha Akshar lists four asanas to control cholesterol levels.
1) Sarvangasana: One of the most beneficial yoga poses or asanas for lowering high cholesterol is Sarvangasana. The body's harmful cholesterol can be decreased with the use of this asana.
How to do: Bring the legs up to the back, then center your weight on your head, shoulders, and elbows. As much as you can, pull your legs straight up till you are stable. This pose should be avoided by anyone who has thyroid, heart, or hernia disorders.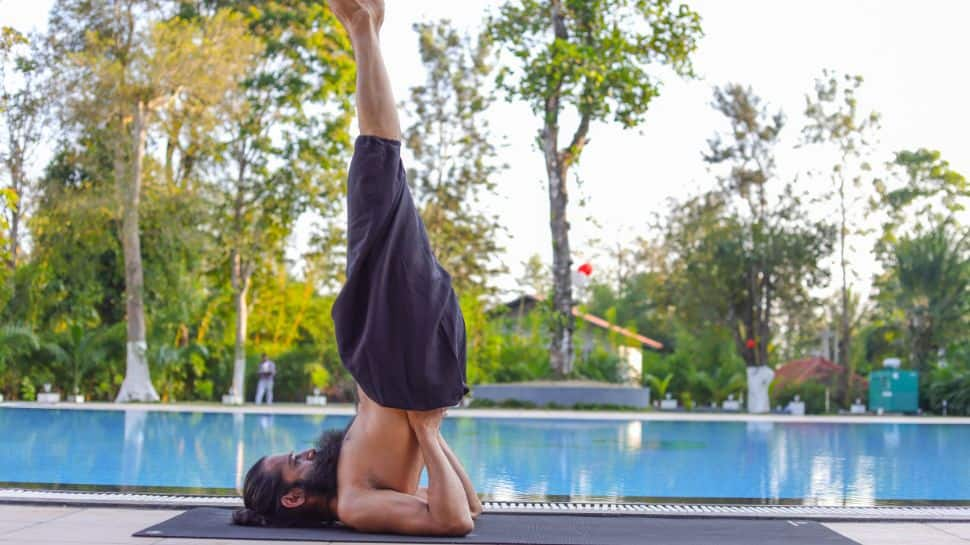 2) Paschimottanasana: This pose can also be highly effective at lowering blood cholesterol levels.
How to do: Sit with your feet straight to accomplish this. Exhaling, slowly lean forward until your nose is touching your knees without lifting your legs.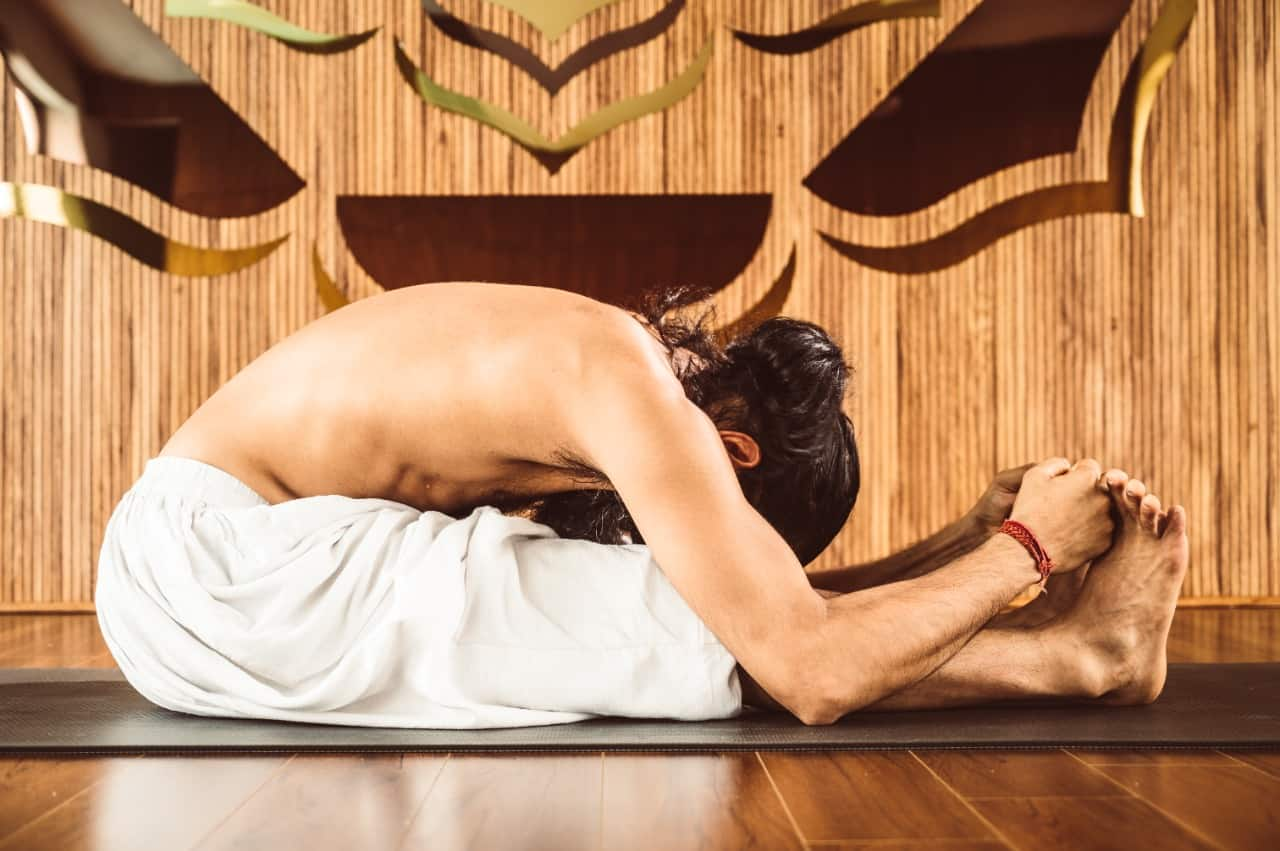 Kapalbhati Pranayama: Kapalbhati Pranayama has the potential to be a very effective cholesterol-lowering technique. It manages obesity as well.
How to do: Sit up straight, inhale deeply, bring the stomach inward, and exhale. Continually doing it also helps to avoid getting weary. During migraine attacks, pregnancy, and menstruation, Kapalbhati Pranayama should be avoided.
4) Vajrasana: Vajra is the Sanskrit word for a diamond, and this pose is crucial for lowering cholesterol. Another type of yoga that can be practiced even after eating is this one. Additionally, this pose aids with active digestion. It eases the tension that causes muscle cramps and enhances blood circulation, which lowers cholesterol.
How to do: It is a basic sitting position also referred to as the diamond pose. In this asana, the calves remain tucked beneath the thighs as the body weight is supported by the heels. You can start holding this stance for 3–4 minutes, then increase the time to 5–7 minutes.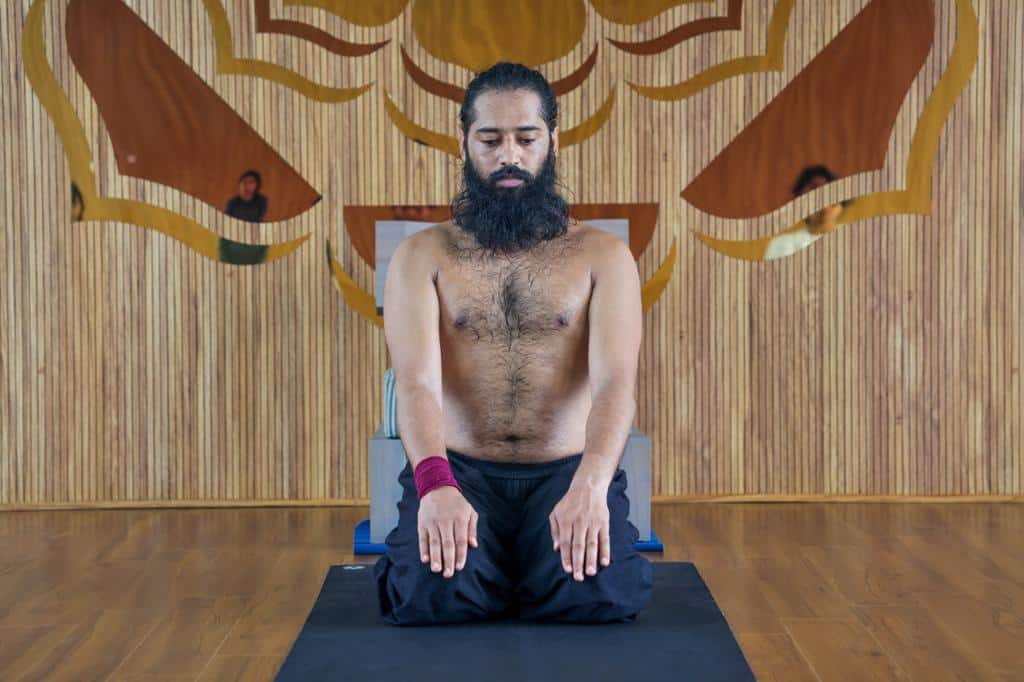 Ardha Matsyendrasana: This is another asana to help cholesterol levels.
How to do: Sit up straight, crossing your right leg across your left leg with the sole of your right foot on the floor, and keeping your left leg bent on the floor with the heel by your right hip. As you raise your left hand to the ceiling, lengthen your spine. Starting with your right, begin to rotate until your left elbow is outside of your right knee. Exhale to deepen the twist as you inhale to obtain greater length. Hold for 30 to 60 seconds before switching to the opposite side.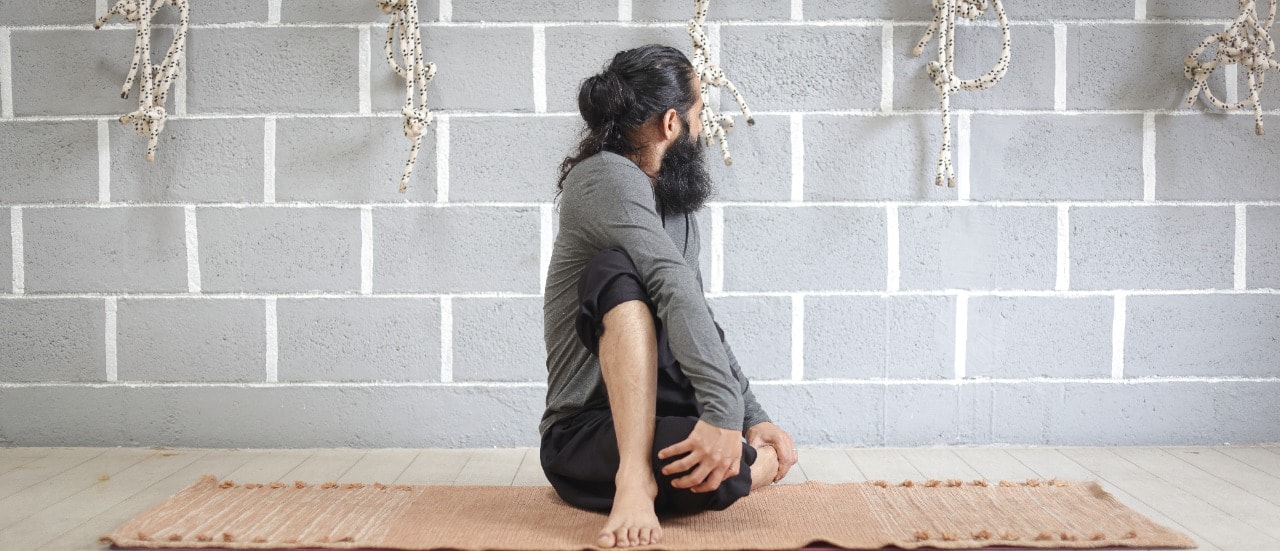 Also read: High Cholesterol Control – A Special Chutney to Lower Bad Cholesterol, Check Recipe
Control High Blood Cholesterol: Other Steps to Take
Himalayan Siddha Akshar mentions some other steps to take to keep cholesterol levels in check:
Manage your diet
Limit cholesterol-containing foods like cheese made of milk.
Dairy items, baked goods, fried foods, and processed foods – all include saturated fat, which boosts Low-Density Lipoprotein (LDL) or bad cholesterol. So avoid or limit them.
Trans fat increases LDL while lowering High-Density Lipoprotein (HDL) or good cholesterol. So avoid processed and fried food.
Compared to a vegetarian diet, a non-vegetarian diet has higher levels of cholesterol and saturated fats. So exercise restraint.
(Disclaimer: The views expressed in this article are those of the expert quoted and Zee News does not confirm it. Always check with a medical professional/expert before starting any new exercise regime)