It is but an understatement to say that BKS Iyengar took India and yoga to new heights. All through the colonial era and especially since the dawn of Independence, India became an abode for numerous yogis and yoginis. While the ancient practice flourished, and as new gurus ennobled the practice with their techniques after tireless experimentation, Indians who were abandoned by the traditional medicine found respite in yoga. Of them, Nivedita Joshi became the chosen one for the legendary teacher.
Born in Allahabad (now Prayagraj) she suffered from slip disc-cervical spondylosis at a very young age leaving her bedridden for 8 years. When there was no ray of light to be seen, BKS Iyengar seemed like a godsend. What transpired was an epiphany of sorts, both mental and physical. A new door opened up and she found herself at the threshold of a life she always intended to live.
On Friday, Joshi conducted a live session in the presence of special guests Murli Manohar Joshi, ex-cabinet minister and Dr KK Talwar, ex-chairman of Medical Council of India. The event was a prelude cum celebration of International Day of Yoga which is celebrated on 21st June every year.
Yogacharya BKS Iyengar, as he was called, was a revolutionary in many ways. From Sachin Tendulkar to Kapil Dev many icons from different walks of life have found solace in his practice that continues to pique interest and induce awe even today. Now a senior Iyengar yoga teacher, Joshi has been working to spread the practice across the country.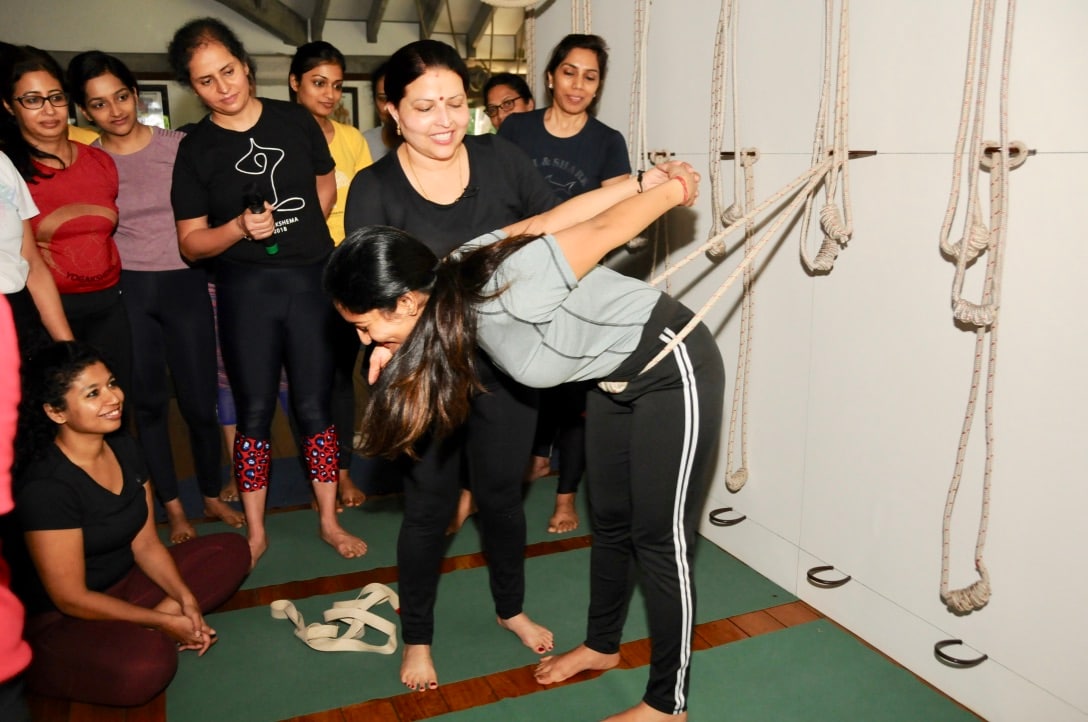 Speaking at the event, Murli Manohar Joshi, in a passionate appeal, urged people to understand the benefits of yoga and to not look down upon it. "During the past many centuries, despite rapid development of science and technology many questions remained unanswered. For generations we thought that infrastructure, money and technological advancements will solve the problem of hunger, poverty and violence," he said, adding: "Now we realize that while these things are important, they are not the only solutions. Yoga is perhaps as important in life as any other virtue."
Nivedita Joshi regularly conducts thematic yoga sessions for her students. Dr KK Talwar praised her for being the guru that she is. "We want more teachers like you," he said of Joshi, who is carrying forward Yogacharya BKS Iyengar's illustrious legacy.

Read all the Latest News , Breaking News , watch Top Videos and Live TV here.