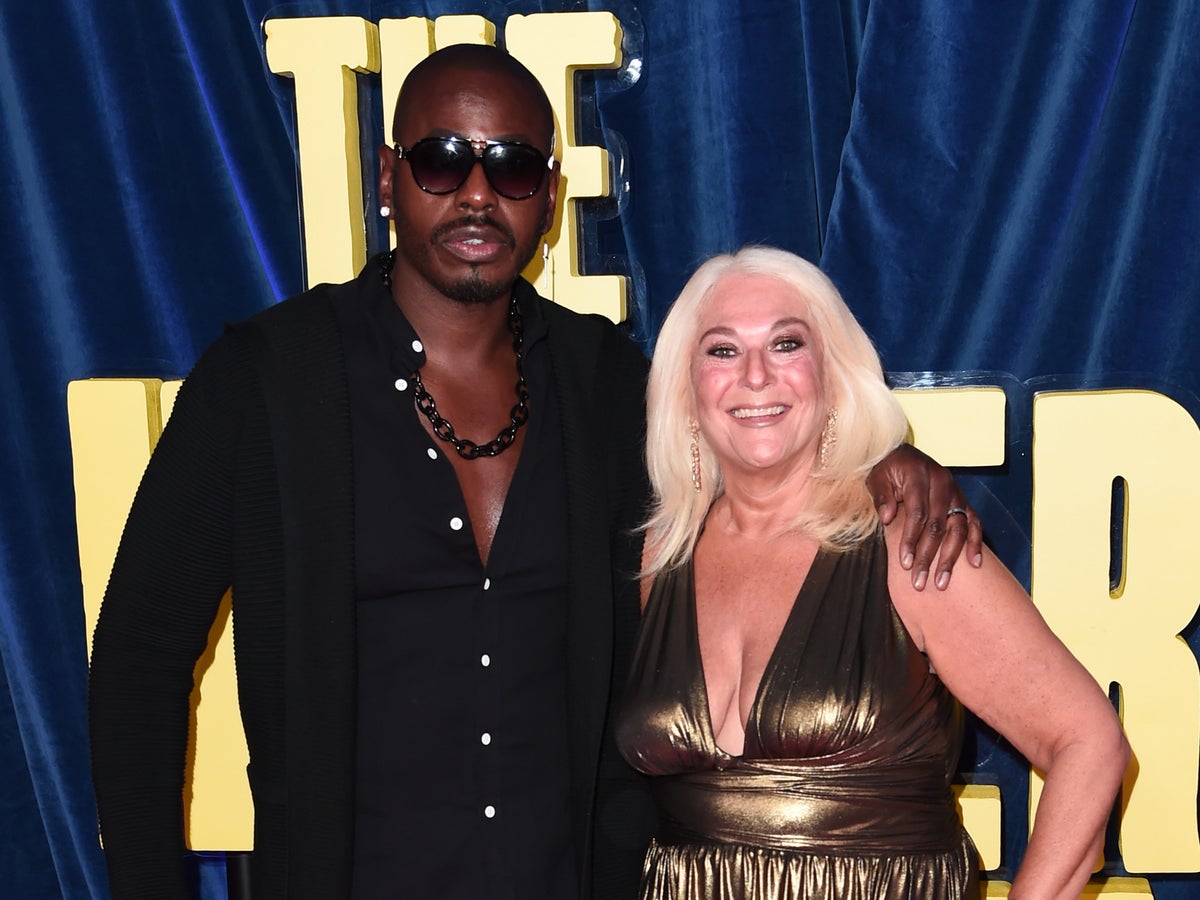 Vanessa Feltz's ex-fiancee Ben Ofoedu has addressed allegations that he cheated on her multiple times and admitted that he "betrayed the love of my life".
The Phats & Smalls singer, 50, said the TV personality initially "gave me another chance" after he slept with another woman, but has now stopped communicating with him completely after other allegations of cheating emerged.
Last week, Feltz, 60, confirmed that her 16-year relationship with Ofoedu had come to an end and that she was "disappointed and shocked".
Speaking out for the first time since Feltz announced their relationship was "over", Ofoedu admitted he had "broken her trust".
He told the sunday mirror that he had sex three times with another woman who was around the same age as Vanessa after meeting her while on tour with Phats & Small.
Insisting that their relationship had "no feelings involved", Ofoedu said it "felt like a chore" but he continued it to "keep her sweet and everything under wraps".
However, he claimed that the woman contacted Feltz to confess their affair after he wanted to end it.
"We had to deal with it. No one knew, but I moved out for a little while. We worked it out. She forgave me. It took her a lot to do that. I knew how hurt she was. I felt absolutely terrible," Ofoedu said.
The singer admitted to sexting another woman in 2022 after meeting her via Instagram and "flirting inappropriately" with a third woman during a show in Skegness last December.
"My last conversation with Vanessa was me saying how wonderful she was, how she was the love of my life and saying how much I loved her and that I'm so, so sorry it's happened," he said. "'Please find it in your heart to forgive me'. Those were the last words I said.
Ofoedu said Feltz has blocked all communication with him and has gone "a bit scorched earth, really".
In an appearance on This Morning on Wednesday (February 8), Feltz told hosts Holly Willoughby and Phillip Schofield that she felt "terribly humiliated" following the split.
She said: "I think I'm feeling like anyone else would after a 16-year relationship that I had my heart and soul in.
"When you have to end a relationship, it is very difficult. I've had so many messages, it feels like millions, from people going through the same thing. I don't want to minimize. People have been amazing.
While she did not confirm the reason for the split, Feltz added: "It helps when people say that you shouldn't feel foolish for having faith in your own partner, or feeling stupid for believing someone you loved. That's not ridiculous.
"I feel sad, I feel hurt, terribly humiliated, but lots have said you shouldn't. But to believe in your own relationship isn't stupid."