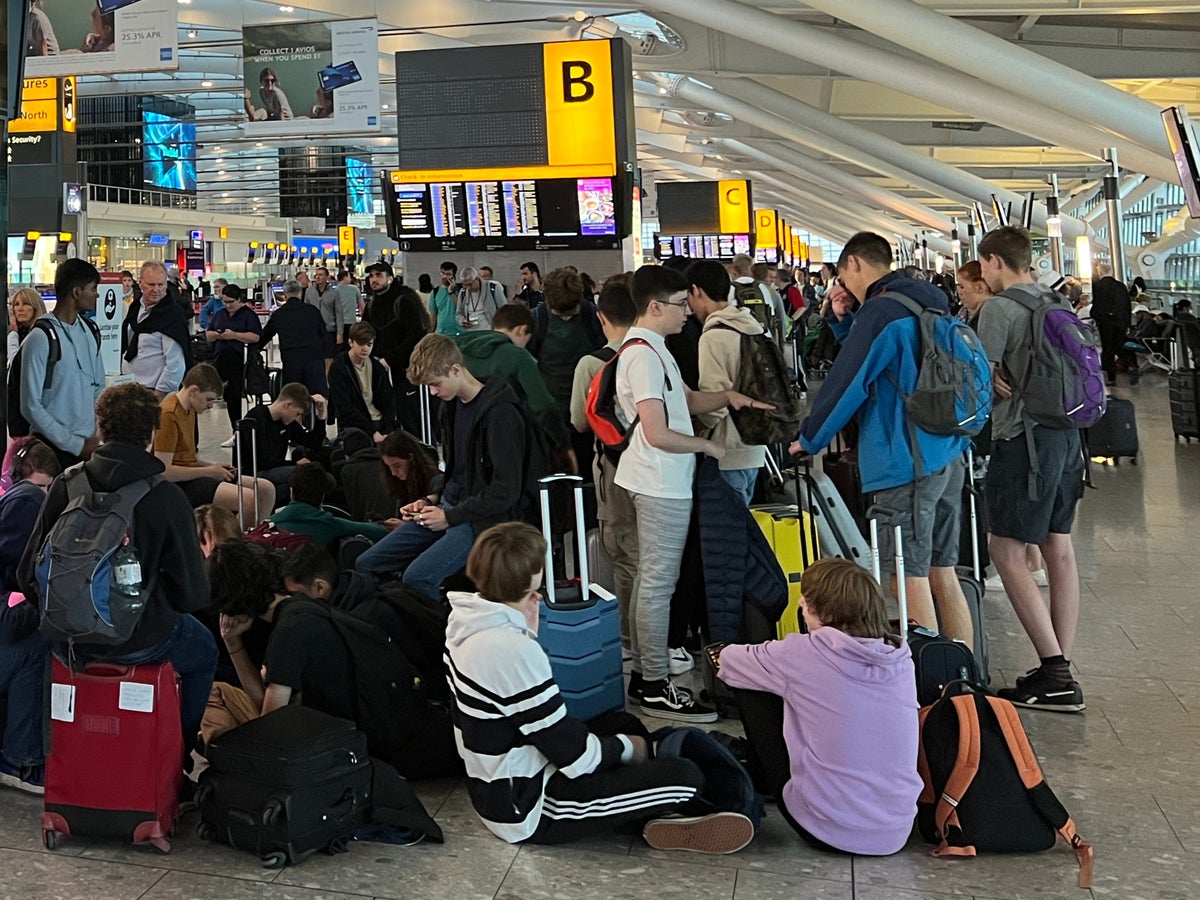 IAG, the company that owns British Airways, Aer Lingus, and Iberia and Vueling of Spain, says it sees a "strong recovery" during 2022.
BA's parent company turned a 2021 operating loss of €2.8bn (£2.5bn) into an operating profit of €1.3bn (£1.1bn) last year.
The conglomerate predicts profits for 2023 in the range of €1.8bn-€2.3bn (£1.6bn-£2bn) – though it warns: "This assumes no further setbacks related to Covid-19 or material impacts from geopolitical developments."
Luis Gallego, the chief executive, said: "2022 was a year of strong recovery, driven by sustained leisure demand and markets reopening.
"At this point of the year we continue to see robust forward-bookings, while also remaining conscious of global macro-economic uncertainties."
The cost of fuel has increased 30 percent since Russia's invasion of Ukraine.
The financial statement for IAG's full-year results says: "The premium leisure segment performed very well."
IAG "quickly recovered operations in our main hubs in Madrid, Dublin and Barcelona" – but at London Heathrow, the base for British Airways, tens of thousands of flights were canceled during the summer of 2022 due to resource shortages.
BA operated only 70 percent of its 2019 schedule last year, compared with 87 percent on Aer Lingus and Iberia, and 98 percent on Vueling.
IAG's net debt is €10.4bn (£9.2bn).
On Thursday night IAG said it had bought Air Europa – an airline, like Iberia, based in Madrid. The price paid was €400m (£352m). The aim is to transform the Spanish capital "to compete with Europe's largest hubs": Amsterdam, Frankfurt, Istanbul, London Heathrow and Paris CDG.
Mr Gallego said: "This acquisition will enable us to grow Madrid as a hub, offering a gateway to Latin America and beyond, with benefits for customers, employees and shareholders."
But the European Commission is likely to take 18 months to approve the deal, which may involve "remedy" slots being handed back at Madrid airport to counter the reduction in competition.
Air Europa has 50 aircraft and carried 10 million passengers in 2022, on Spanish domestic, European and transatlantic routes.