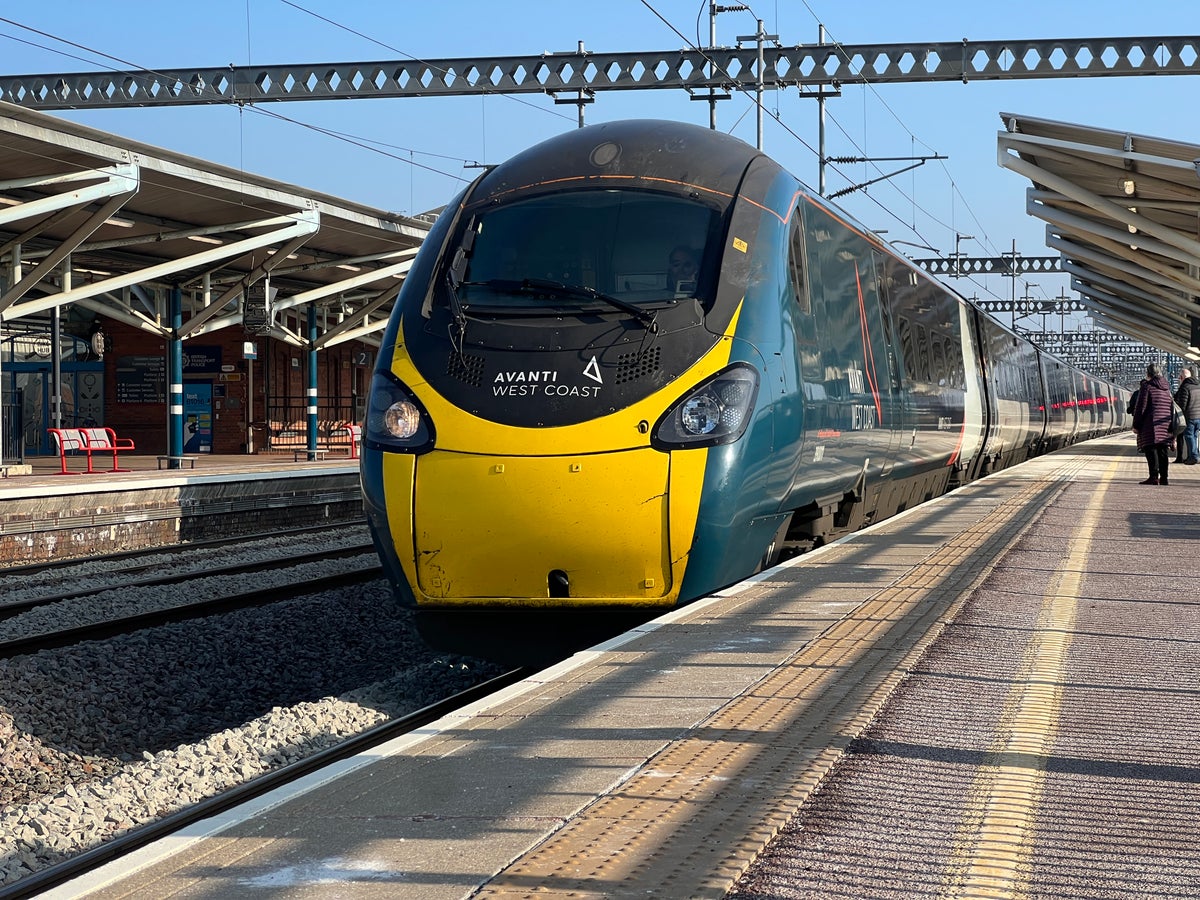 Three weeks ahead of the next round of national rail strikes, new figures have revealed which train operators have run the most – and the fewest – services on days when staff have walked out.
As part of its consultation on the controversial proposals for minimum service levels during strikes, the government has published an assessment of how many trains ran during the RMT national stoppage on 4 January.
Both Network Rail staff and on-board guards belonging to the largest union stopped work as part of a long and bitter dispute over pay, job security and working arrangements.
Around half of the Great Britain network was closed completely because Network Rail signalers walked out, and on the rest of the system hours were restricted to around 7.30am-6.30pm.
analysis by The Independent shows that four key intercity operators ran over a quarter of their normal schedules during the strike. CrossCountry, which links Scotland, northern and southern England and South Wales through its Birmingham New Street hub, ran 32 per cent of the usual trains.
The LNER, which connects London King's Cross with Yorkshire, northeast England and Scotland, operated 29 percent of its regular schedule. The East Midlands Railway, linking London St Pancras with Leicester, Nottingham, Derby and Sheffield, achieved the same result.
Avanti West Coast, the much-criticised operator from London Euston to the West Midlands, northwest England and Scotland, ran 26 per cent.
GWR was the poorest performing London-based intercity firm, with just one in five trains running.
Most commuter operators in the London area also run only around one in five trains. The biggest firm, GTR – which runs Great Northern, Southern and Thameslink – achieved 22 per cent.
South Western Railway, serving Surrey and Hampshire from London Waterloo, ran 20 per cent. Southeastern, running from London to Kent, operated 19 percent.
The worst performer was Northern, at 5 per cent. Many of its services are on lines that were closed by the Network Rail signallers' walk out.
Passengers in Scotland and Wales suffered disproportionately considering neither ScotRail nor Transport for Wales was involved in the dispute. But the Network Rail shutdown hit both nations hard. In Scotland, 19 percent of scheduled services ran, while the figure for Wales was 14 percent.
Among "open access" train operators whose staff were working normally, Heathrow Express did best, with two out of three services running normally on 4 January. Grand Central, linking London King's Cross with Yorkshire and Teesside, ran 58 per cent of its planned trains.
The figures are likely to be similar on 16 March, when the RMT has instructed Network Rail and train operator staff to walk out.
Later stoppages – on 18 and 30 March, plus 1 April – will involve only RMT members working for train operators, and more services are expected to run.
Separately, the RMT general secretary, Mick Lynch, has claimed that Avanti West Coast is canceling one in six trains since it launched a revised schedule. He said: "Avanti has done nothing to tackle the cause of their disastrous performance, running fewer trains than last year."
The Independent has asked Avanti West Coast for a response.