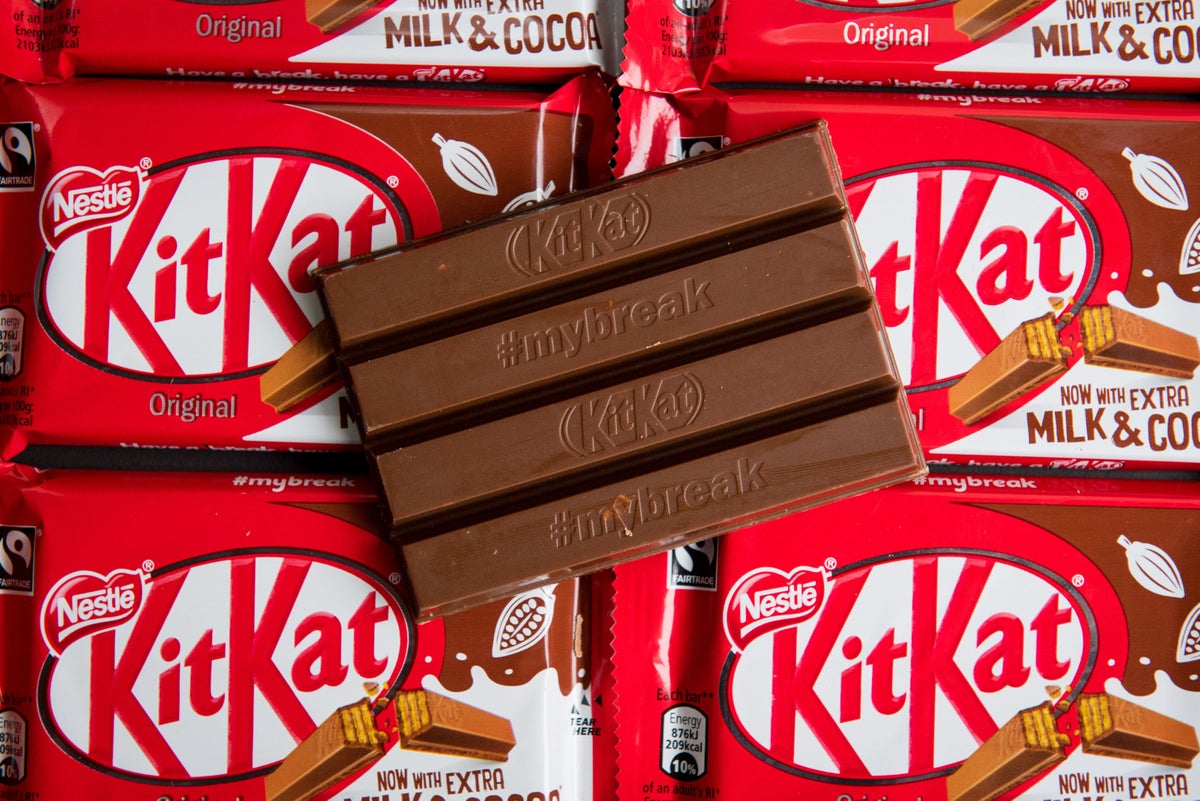 Food company Nestle has said it will hike the prices of its products again this year as inflation eats into the firm's operating costs.
Nestle, which makes KitKat, Butxon mineral water and Nescafe coffee, said it was raising prices to cover the increasing costs of ingredients.
But it declined to say by how much the prices would go up.
It is the second rise in as many years after Nestle, the world's biggest food company, hiked prices last year by 8.2 per cent.
Inflation, fueled by Vladimir Putin's illegal war in Ukraine, means that the cost of many goods – including ingredients – have rocketed over the past year.
The Office for National Statistics said on Wednesday overall inflation was at 10.1 per cent in January, down slightly from 10.5 per cent in the previous month.
Grocery prices rose 16.7 percent in January — a 45-year high according to the Office for National Statistics.
Everyday staples, such as bread and pasta, are a fifth more expensive than a year ago.
Some companies are trying to find ways of absorbing increasing costs while others are passing them on to consumers.
Earlier this week McDonald's increased the prices of five items, some of which went up by 20 percent.
Waitrosemeanwhile, announced what it said amounts to £100mn in reductions across its 'essentials' range.
The high-end supermarket said items such as ham, cheese and sausages would see reductions.
Competitors Aldi and Lidl have recently carried out similar moves to help people whose budgets have been reduced by soaring inflation, which is coming down slightly but still at sky-high levels.
Mark Schneider, Nestle CEO, said the business had suffered in 2022 because of the "many challenges and tough choices for families, communities and businesses" which led to people spending less.
Nestle's net profits for the year were 9.27bn Swiss francs (£8.34bn), which was much lower than the 11.58 billion francs (£10.42bn) expected by analysts.
Mr Schneider said Nestle would therefore "focus on restoring our gross margin".