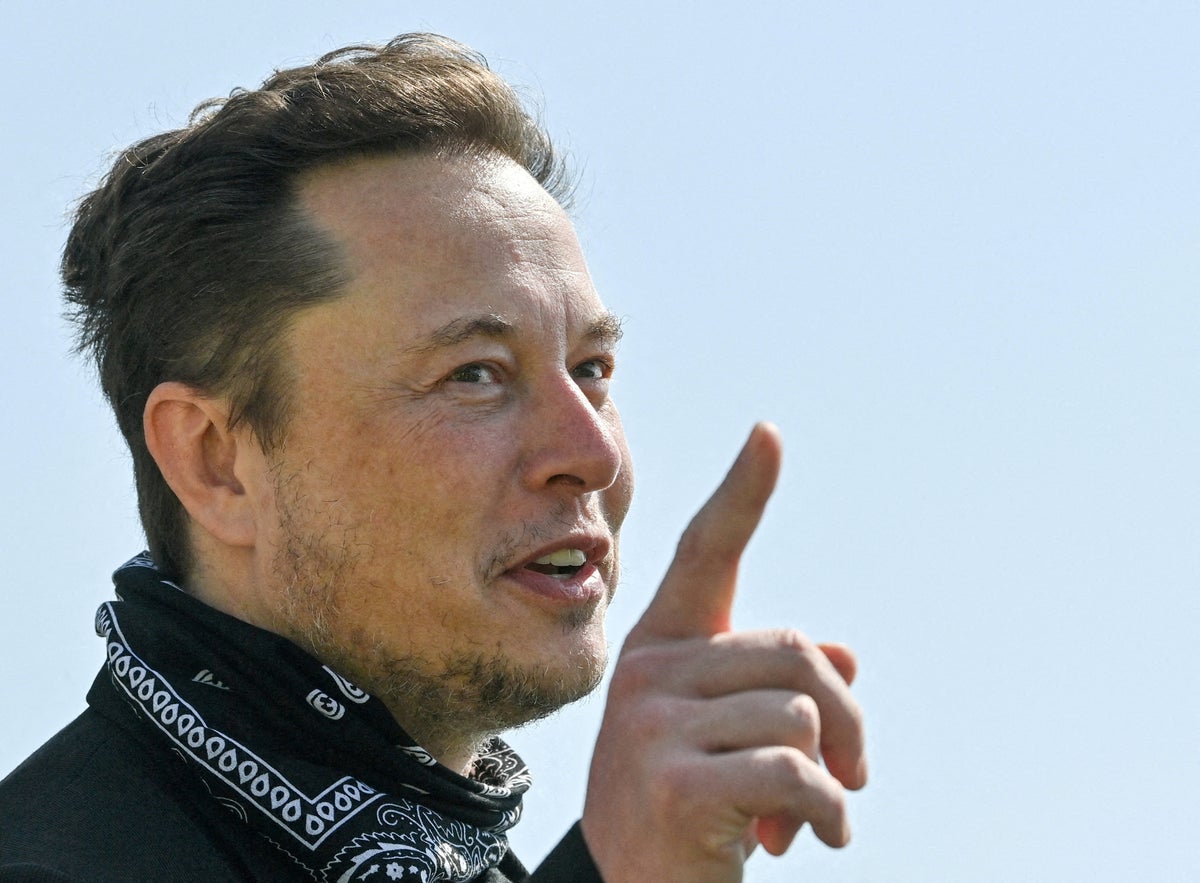 Tesla's share price has collapsed further after the company missed its targets for 2022.
On Tuesday, the first trading day of the year, the price fell almost 15 percent, to just over $105. In September, the company had been trading as high as $309 per share.
The fall means that Tesla has lost almost 75 percent of its value since the beginning of last year.
The tumbling share price is yet another headache for chief executive Elon Musk, who is now running Twitter as well as his electric car company.
And it means that Mr Musk's personal net worth has dropped yet further, given much of his money is invested in Tesla. The weak performance of the stock had already meant that Mr Musk had given up his title of the world's richest person.
Tesla's share price has already seen weak performance in recent weeks, as investors grow concerned that Mr Musk's focus on Twitter could be harming his other brands.
Those concerns have escalated in recent weeks, and Tesla's valuation is now down around 42 percent in just the last month.
The latest troubles did not appear to be directly related to Mr Musk's ownership of Twitter, however. They came after Tesla revealed its production and delivery numbers for the final quarter of 2022 on Monday night.
Those numbers showed that it had been a record quarter for Tesla, which had built more than 439,000 vehicles. That was up 47 percent over the previous year, Tesla said.
Deliveries to customers were also at an unprecedented high, with 405,278 of the cars being delivered. That was an increase of 40 percent over the same time period in 2021.
But it was also lower than Tesla had indicated to investors. The company had suggested that deliveries would increase by 50 per cent, and so the news triggered a rapid selloff in the markets.