A Michigan mother allegedly shot another woman who got pregnant by the same man she did.
Shantonya Williamson, 26, who is pregnant, saw the father of her baby in a car with another pregnant woman in Detroit on Sunday, prosecutors told FOX 2.
Williamson also has a 2-year-old son who was with her at the time she saw the man with another woman.
Police said the man got out of the car and began arguing with Williamson, who then allegedly pulled a gun out and began shooting at the pregnant woman in the car.
TENNESSEE MALL SHOOTING LEAVES ONE IN 'CRITICAL CONDITION,' 2 HOSPITALIZED: POLICE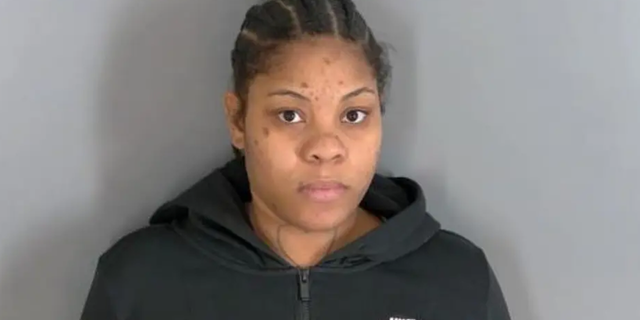 Officials said the woman was shot in the leg and has non-life threatening injuries.
When Detroit police drove by a house in the 18000 block of Greenly, officers allegedly witnessed Williamson slap the man.
MEMPHIS COPS REPORTEDLY GAVE TIRE NICHOLS 71 COMMANDS IN 13 MINUTES: 'SO FAR OUT OF THE NORM'
She was arrested and charged with fourth-degree child abuse and assault with intent to murder, and her bond was set at $750,000.
Macomb County Prosecutor Pete Lucido said it's "outrageous conduct."
CLICK HERE TO GET THE FOX NEWS APP
"This shooting is senseless, it is violent. And more importantly, it is dangerous to the point of death. Anyone could have died out there," Lucido said.