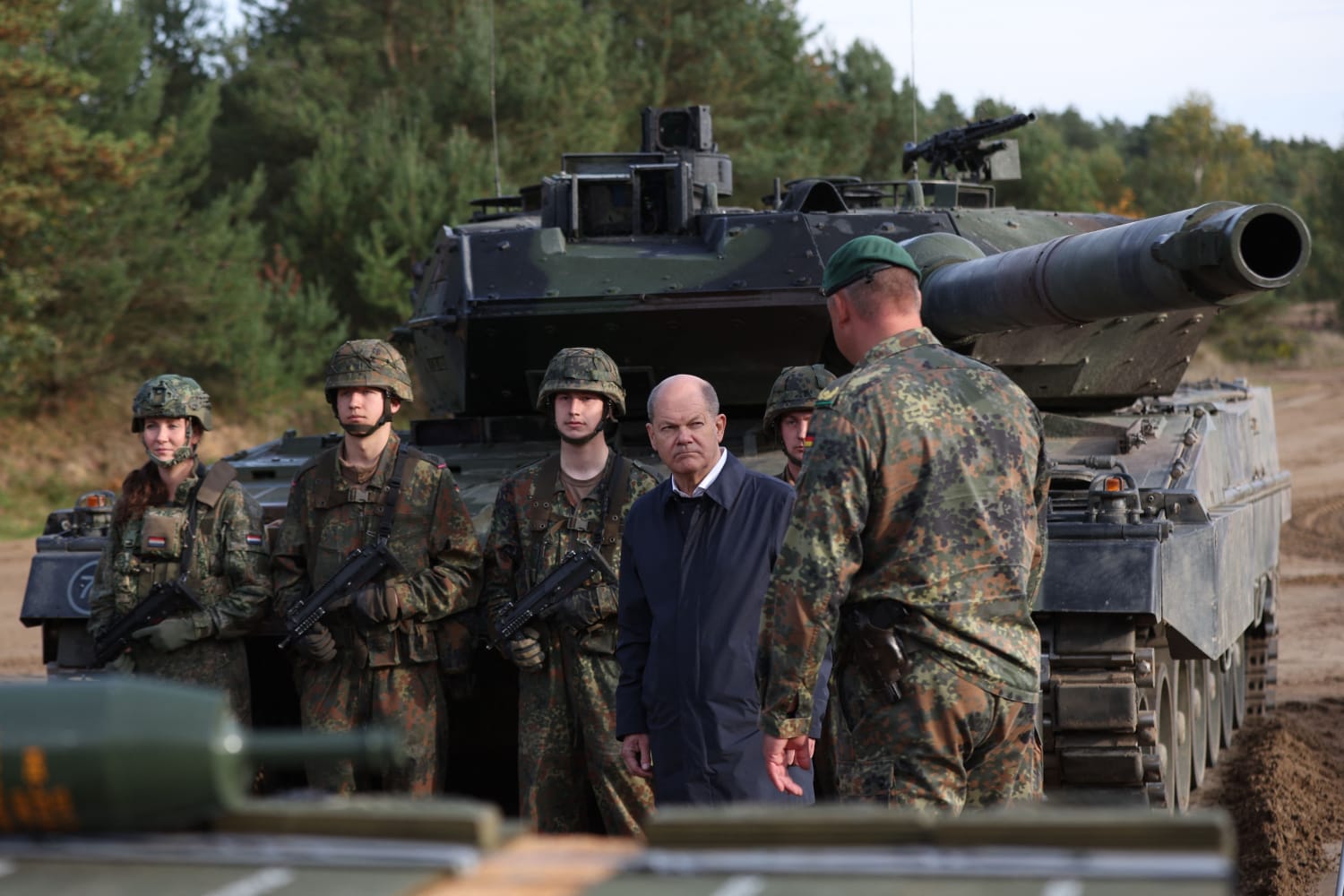 Ukraine's supporters pledged billions of dollars in military aid to Ukraine during a meeting at Ramstein Air Base in Germany on Friday. International defense leaders discussed Ukraine's urgent request for the Leopard 2 tanks, and the failure to work out an agreement overshadowed the new commitments.
Germany is one of the main donors of weapons to Ukraine, and it has ordered a review of its Leopard 2 stocks in preparation for a possible green light. Nevertheless, the government in Berlin has shown caution at each step of increasing its military aid to Ukraine, a hesitancy seen as rooted in its history and political culture.
Moscow, in response to the pledges of sophisticated Western weapons for Kyiv's military, has stepped up its warnings that escalation risks catastrophe.
Russian Deputy Foreign Minister Sergei Ryabkov on Monday reaffirmed Moscow's claim that Western supplies could lead to "unpredictable" consequences.
"We have said on numerous occasions that escalation is the most dangerous path, and the consequences may be unpredictable," Ryabkov said. "Our signals are not listened to, and Russia's adversaries keep raising the stakes."
With both sides' battlefield positions mostly deadlocked during the winter months, the Kremlin's forces have kept up their bombardments of Ukrainian areas.
Kharkiv Gov. Oleh Synyehubov said Monday that Russian forces shelled several towns and villages in the northeastern region over the past 24 hours, killing a 67-year-old woman and leaving another resident wounded.
Neither side shows signs of backing down as the war stretches into a second year.
The Kremlin is keeping its options open on mobilizing more troops. Russian authorities declared complete the mobilization of an additional 300,000 reservists in late October. However, some Russian lawyers and rights groups pointed out that Putin's mobilization decree remains in effect until another presidential decree is issued to formally end the action.
Peskov said Monday although the assigned number of reservists have been mobilized, the decree remains in force because it also includes "other measures needed to ensure the fulfillment of tasks by the military." He didn't elaborate.
Ukrainian officials have repeatedly warned about Russia's plans to continue mobilizing more troops.