One thing that has hindered aid from getting through is damage to the route leading to the Bab-al-Hawa crossing, a humanitarian aid corridor and lifeline that has been the only way into the opposition-controlled sliver of northeastern Syria.
Aid has begun moving through Bab-al-Hawa, and Assad has agreed to open two additional crossing points from Turkey.
Still, the Syrian government and its backers in Moscow and Tehran have long insisted that all aid into Syria should come through Damascus, but with Assad still sanctioned by the United States and European countries, many are reluctant to send aid directly through his government.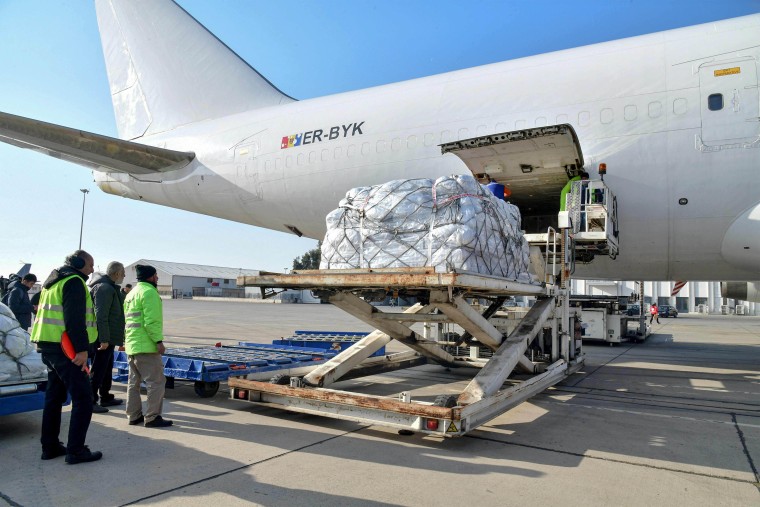 That has contributed to delays, Zrikem said. Even though humanitarian aid is exempt from the sanctions, confusion and fears of violating the measures can slow the process. Parts of the northwest are also controlled by rebel groups that are considered terrorist organizations by the US, further hindering aid efforts, she added.
The first of the aid has now entered rebel-held Syria through the newly opened crossings, according to the Agence France-Presse news agency. Since the earthquakes, the White Helmets have received funding from several governments, including Britain, the Qatar Fund for Development and US-funded humanitarian partners.
But the White Helmets criticized what they termed a "shocking" United Nations move to grant Assad approval over the aid deliveries, saying it gave him "free political gain."
"The White Helmets received no support from the United Nations during the most critical moments of the rescue operations," Raed Al Saleh said writing for CNN on Tuesday. "Even now we have no promise of assistance to restore our operational capacity and help the recovery and rehabilitation efforts."
The decision to open additional crossings comes after the UN emergency relief coordinator, Martin Griffiths, visited the crossing between Turkey and Syria on Sunday.
"We have so far failed the people in northwest Syria," he tweeted Sunday. "They rightly feel abandoned."