NATO Secretary General Jens Stoltenberg has yet to comment publicly on the downing of a US MQ-9 Reaper drone by two Russian SU-27 fighter jets this week, in what one NATO expert says may be an "overabundance of caution."
"There should be broad condemnation of Russia's attack on the US drone by all NATO Allies," Marshall Billingslea, a former deputy undersecretary of the Navy and assistant secretary general for defense investment at NATO, who is now serving as a senior fellow at the Hudson Institute, told Fox News Digital. "Many, especially those allies on the eastern front, have experience with Russian pilots engaging in aggressive and unprofessional actions."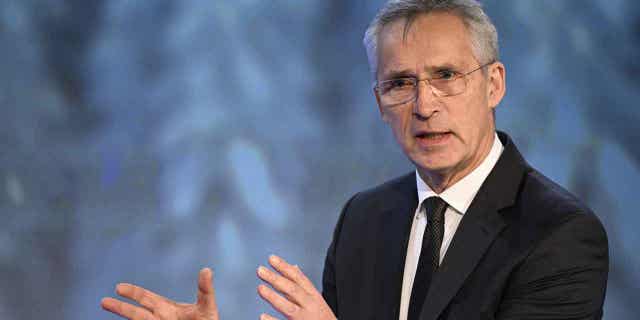 US DRONE DOWNED BY RUSSIA LATEST IN PATTERN OF MOSCOW HOSTILE 'SIGNALING'
The US has accused Russia of purposefully harassing and then striking down the $32 million drone used for intelligence gathering. On Thursday, the Pentagon released footage showing the moments when fuel was purposefully dumped on the drone before a propeller was damaged while over international waters.
The Reaper drone crashed into the Black Sea, where Russian maritime forces quickly began collecting the debris – a move similar to the one used by Iran in 2019, believed to have then collected information for its own drone development.
Though British and German forces responded immediately by scrambling their own fighter pilots to the skies, NATO allies have been markedly silent throughout the week.
NATO did not return Fox News Digital's request for comment following the footage's release.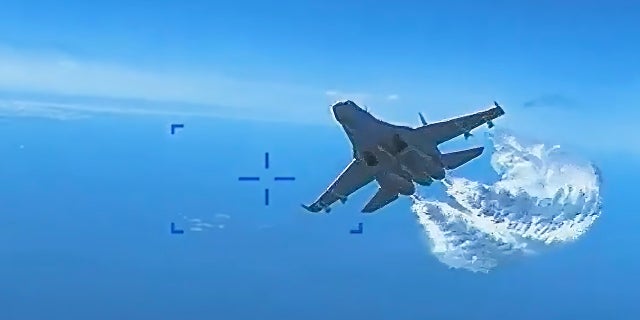 "Russia will interpret a lack of a firm response and imposition of a clear consequence as a sign of weakness," Billingslea warned. "This would embolden them and could lead to an even more dangerous situation."
RUSSIAN FIGHTER JET'S COLLISION WITH US DRONE WAS APPROVED AT 'HIGHEST LEVELS' OF RUSSIAN GOVERNMENT: REPORT
Similarly, the UN also declined to comment on Russia's aggression and told reporters this week that it was awaiting further information.
"What I will say is that we have zero information on what exactly happened," spokesman for the UN secretary-general Stephane Dujarric told reporters Wednesday. "The Secretary-General's reaction would be what you would expect — is that he would call for dialogue and an avoidance of any escalation."
But when asked by Fox News Digital on Thursday what the UN secretary-general's reaction was following the footage released by the Pentagon, Dujarric said he had "nothing new to add" following yesterday's comments.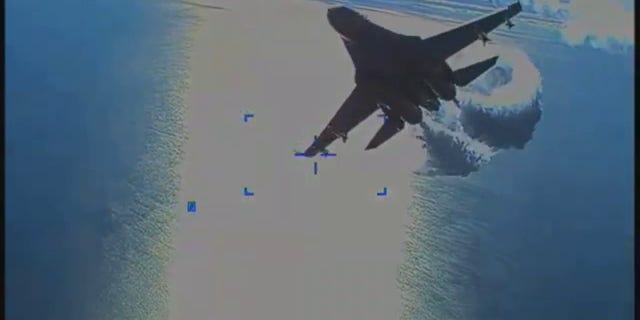 It is unclear whether the apparent lack in outcry from NATO allies is a sign that a coordinated response is coming, but Billingslea said he thought this outcome was "doubtful" and said, "The best response to Russia's attack would be to immediately provide F- 16s and ATACMS to Ukraine."
CLICK HERE TO DOWNLOAD THE FOX NEWS APP
Poland said on Thursday that it would become the first nation to send fighter jets to Ukraine, but the US has not yet issued a similar pledge.
"Putin follows Lenin's dictum: 'You probe with bayonets: If you find mush, you push. If you find steel, withdraw.' Now is the time to show steely resolve," he added.